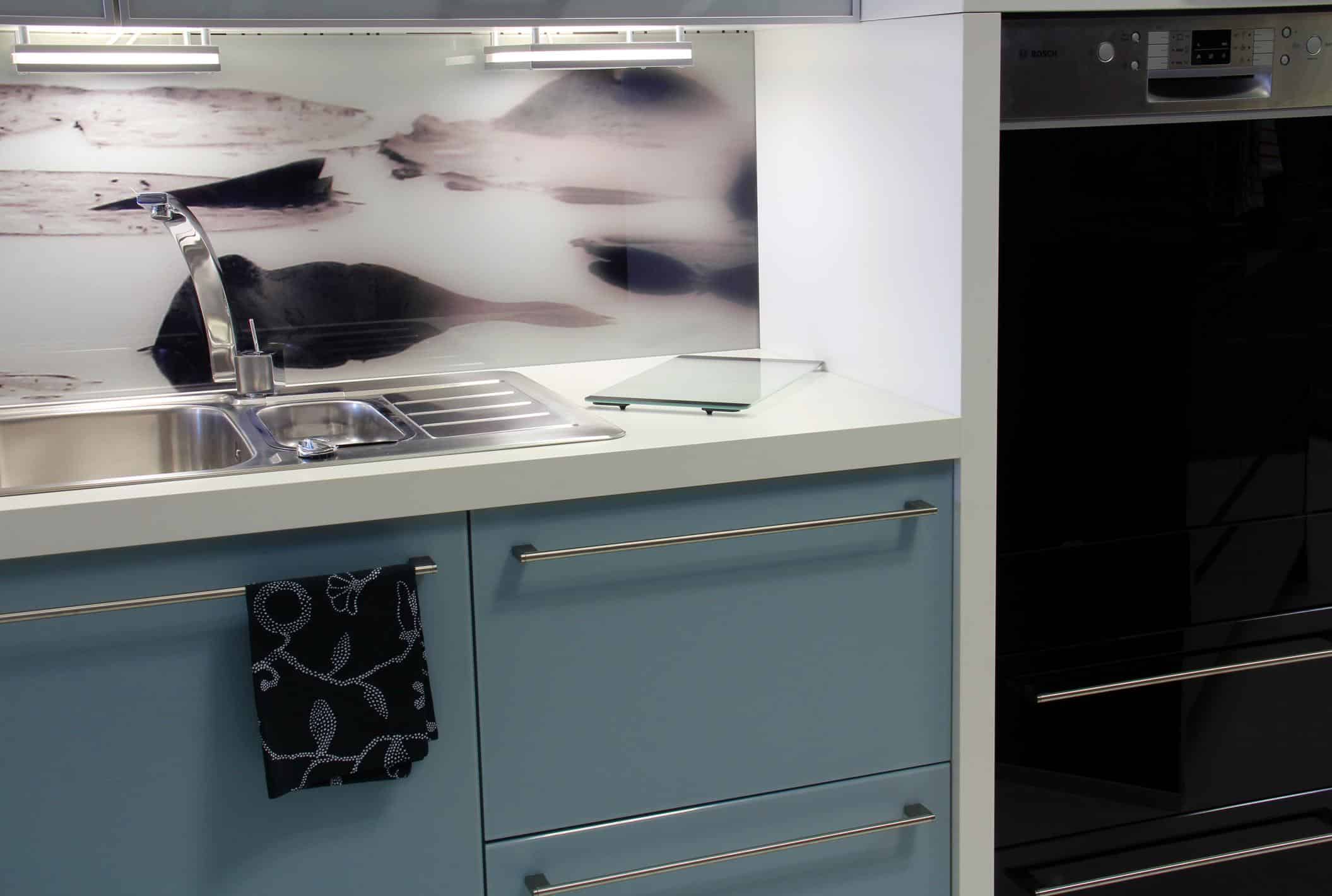 Food is a daily need that we all have. As Homosapiens we need the nutrients from an omnivore diet to carry out each day. Diets as a species have evolved not include some meat or for certain people all meant, but culturally the experience of eating has evolved to take place at certain times of the day where we share it with our family and enjoy it together.  Naturally the place where the food is prepared became the center of where the food sharing would take place. Rather than in a field around the campfire this is now the kitchen, and kitchen cabinets are the food waits to be eaten.
Cabinets VS Appliances
As kitchens and cabinets have become a modern staple in every home we use out the outside look of our cabinets to say a lot about the kitchen. Cabinets can be the main addition to a kitchen outside of appliances, which have a more specific function. If you are to refresher or update the look in your kitchen it is not too often that you are going to paint the stove or fridge. Purchasing a brand new appliance usually only happens when something is wrong with the stove or you are doing an entire kitchen makeover.
Decorative
As much Kitchen cabinets are fully functional, cabinets also tend to carry a lot of the décor intent of a kitchen. When you want to change the look of your kitchen refreshing, updating, and /or replacing your kitchen cabinets can make a huge impact and difference. When you go with Milton Kitchen Renovations for new kitchen Cabinets you will be extremely happy that you did because we are constantly in the know of the new styles of cabinets that are coming out. We keep up to date so your kitchens can keep up their style.
Styles
Kitchen cabinets say a lot about a kitchen. If you go with all dark wood cabinets it makes a statement very different from a light bright white cabinet.  Our designers and decorators know the impact of a kitchen cabinet and are here to guide you through your decision-making process. By going through your options we can go over with you what style and look of either cabinet would bring you the most happiness.  It is also important that your new kitchen cabinets compliment the rest of your kitchen. We also know that this is absolutely essential so we go over the styles with you.
Function
As much as cabinets can make a huge impact on the visual aesthetic of your kitchen, their various modes of function can make a huge impact on your life. If you are a single person living the bachelor life maybe slender sleep cabinets are all you really are looking for. If you are a family of four with a ton of Tupperware you may want cabinets that have extendable shelves that go into the wall so they can hold more. We know all the various ways cabinet function can improve our lives. That is why coming to Milton Kitchen Renovations is the best decision you can make for your kitchen cabinets.